We also have a CONFETTI and a STREAMER Shot!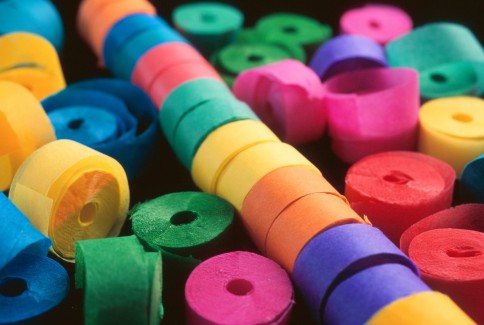 What a stunning way to start off or end a party!

Stacks of slow fall confetti, over 3,000 pieces (1/2″ x 2 1/2″). When shot into the air, they slowly barrel roll to the ground.

Our Flame-retardant tissue paper streamers and confetti is biodegradable and bleed resistant! The Flame-retardant chemical applied to the paper is FDA approved

Manufactured and tested to comply with UL214 and NFPA 701, the paper also conforms to CONEG, ASTM D4236, LHAMA, FHSA, and the flammability tests promulgated under the Federal Hazardous Substances Act, administrated by the Consumer Product Safety Commission, section 191.14

Meets the CONEG (Coalition of North East Governors) requirements for packaging – the sum concentration levels of lead, cadmium, mercury, and hexavalent chromium present in the tissue does not exceed 100 parts per million by weight

It is made from 100% wood fiber pulp. No chemicals are added to preserve the wood fibers. Beware! Most paper on the market is made in China from recycled materials that are toxic and very flammable. Since the The U.S. Consumer Product Safety Commission (CPSA) has voted unanimously to ban the manufacture and sale of lead-cored wicks for candles, why would you use toxic paper containing high levels of lead?